Why Choose Christopher' Caribbean Caterers in London?
Our food will tantalise your palate. Pick Christopher's Caribbean Caterers if you are in search of a Caribbean caterer in London that will leave your guests with happy memories. Our head chef Christopher always goes that extra mile to guarantee our customers return to us every year. We are renowned for home cooking. Whether you are looking for Caribbean food, or basic buffet catering London citizens advise, Christopher's Caribbean Caterers are your top option.
We are Caribbean caterers in London that can assist, no matter what! There are dozens of similar businesses in the local directories; however, none that are as thoughtful and caring as us. We can cater for any occasion and frequently supply with the utmost respect for funeral services and local wakes. We know just how crucial it is that things run efficiently, and we simply will not let you down. Our celebration catering services are second to none. We constantly go that extra mile, putting in not simply 100% but a minimum of 110! We are passionate about what we do, and this is reflected in the level of service we provide.
We listened to your requirements and put together a strategy that suits your needs and your budget. We always turn up on time. We do everything from party catering, weddings, to corporate or other occasions such as birthdays. No matter your budget plan or size of the event, we are the best Caribbean caterers in London for you. Whatever occasion you have prepared, please don not think twice to call us today for a no-fee, no-obligation assessment.
To guarantee your event is a success, you require an excellent venue and visitor list; however, that's not all! Events are a method to reconnect and link, and the focal point of all considerable events is the food. An excellent catering experience produces a fantastic event. We know how important it is to get things right. No two occasions are the same, and here at Christopher's Caribbean Caterers, we ensure we fine-tune our plans, so they fit your needs like a glove.
Our Caribbean caterers in London services are bespoke. They are distinct and can be customized to fit your design and your pocket. After settling on a date and location for your event, the next step to success is to pick from our catering choices. Our skilled team of Caribbean caterers in London will work on your menu suggestions, using their creative input to develop something that extra bit more unique.
Christopher's Caribbean Caterers in London offer a whole host of options, including:
Caribbean Caterers in London for Weddings
Do you have a unique celebration coming up where you require a London catering business? Christopher's Caribbean caterers in London have many years of experience in catering for weddings of all sizes. From little wedding events to lavish affairs, we can offer exactly what you require, no compromises needed. We understand the importance and significance of your wedding day. Your wedding event is one of the most essential days of your life. Furthermore, we understand how crucial it is to you that not simply you but that your visitors enjoy their day. So, let Christopher look after you and your wedding party.
Everybody enjoys a great wedding, and the best weddings offer delicious, outstanding food. We can cater to traditional sit-down dinners, finger-food buffets, and more. You may like to pick a BBQ for your reception. A BBQ is a versatile choice for your wedding day and one we enjoy here at Christopher's. So, whether you require a small buffet for 50 guests or a feast for 500, we will produce a menu that you will keep in mind long past your big day.
Caribbean Caterers in London for Corporate Events
Are you in need of a professional London-based catering business for your upcoming business or casual occasion? No matter the occasion you have in mind, we can deliver. We have experience with launch parties, Christmas celebrations, and far more. In our portfolio of corporate clients, we are proud to have Mercedes-Benz and Pump Court Chambers. A corporate occasion is a great way to network and get in touch with associates. This could be at a closing deal even, an anniversary, or celebration of the end of a successful merger or task.
A business occasion like this generally follows a lot of hard work from associates throughout various areas. Your occasion will enable them all to come together under one roof, unwind, and have some much-needed relaxation. For such events, you have to make the best impression. Our professional Caribbean caterers in London services will guarantee that all elements of the planning are taken care of for you. We offer bundles or the opportunity for you to produce your own personalized catering occasion.
So, let's have a look at the different corporate bundles we have on offer. Our London corporate catering services consist of breakfasts for those early meet and greets, buffet food and snacks for your boardroom, and great dining for your directors. We also offer catering daily, to ensure your team stay excited about lunch and VIP corporate hospitality packages for advertising events and launches. Once again, you select what you require. From fundamental food and drinks to entire business bundles, we have what it takes to make your occasion a real success.
Funerals
Look no further than Christopher's Caribbean Caterers when you need a London based funeral catering business. When it comes to giving a sendoff to a loved one, we believe sharing good food with friends and family is the best way to come together. We offer personalized plans for all occasions, not just funerals. Our years of experience have provided the versatility to cater all types of events.
From the business workplace to private occasions, we can plan, prepare, and deliver you a bespoke plan that you will love and remember. From cold and hot buffets to unique vegan menus for your funeral occasion, we are among the leading Caribbean caterers in London companies you can depend on. We can supply you with a quote for a wide option of catering menus from repaired menus to custom-made and bespoke occasions. We are constantly dressed to impresses on an option of non reusable, white porcelain, or black laminate plates.
Birthdays and Other Celebrations
Are you trying to find London caterers to help you organise a loved-one's birthday? Here at Christopher's Caribbean Caterers, we are punctual and expert. Your visitors will remember your event for all the best reasons. We can assist you with all your upcoming occasions, no matter how little or large. From an easy finger buffet to a sophisticated five-course sit-down meal, we have Caribbean caterers in London covered. Celebrate your next essential turning point with Christopher's Caribbean Caterers in London, inviting family and friends along to help you commemorate the event.
When you employ expert caterers for your event, you need to have the ability to relax and enjoy your day, safe in the understanding that everything is being looked after for you. Our level of service and professionalism is second-to-none compared to our rivals. Putting your catering in the hands of the experts allows you to mingle, relax, and enjoy your day. Have a look at our reviews, and you will see just how happy our consumers are that commemorated their turning points with us.
Whatever event you have in mind, we can cater for you. From engagement parties to retirement and wedding events, we have bundles to match you. Or, develop your extremely own customized bundle and menu with the help of our on-hand team of expert Caribbean caterers in London.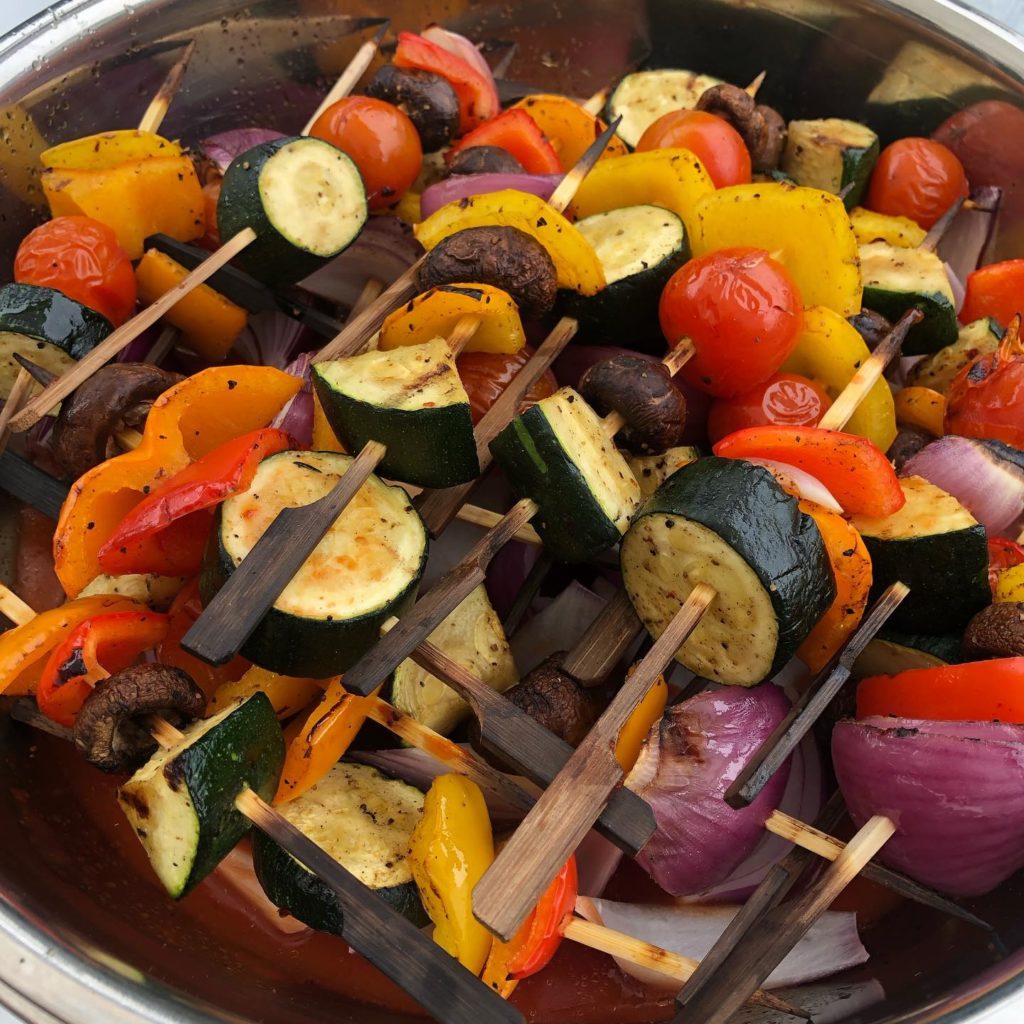 Caribbean Caterers in London for Festivals
Are you searching for a catering business that specialises in catering for London citizens and whose customers recommend them time and time again? Are you looking for Caribbean caterers in London that will provide the best service at your approaching festival? Then you have found the right people. Christopher's Caribbean Caterers cater for all kinds of occasions and serve any kind of food you choose. From wedding receptions to BBQ and celebration, our Caribbean caterers in London will develop food that is both exciting and unforgettable.
Your guests will be enthralled, and you will be surprised by the level of devotion we reveal to every one of our customers, little and big. We will create a menu for you that will suit perfectly with your location and the style and theme of your occasion. Christopher is our head chef, and his Caribbean caterers can supply tailored and seasonal menus for your next occasion. We will satisfy your requirements, working with your concepts to ensure we create your dream event.
The style of cooking we use will be customized to satisfy your needs on the day. Your festival may be casual, or it might need an exceptional choice of formal dishes to be set out. We can also provide sit-down choices, street-style food, desserts, sides, grazing stations, and food on the move. You can always smell when you are nearby to a Christopher's Caribbean Caterers event. We develop the best atmosphere with sights, fragrances, and sounds.
Our ingredients are always of the highest quality, and where appropriate, we will use seasonal ingredients to further spice up your day. We will handle everything from start to finish; leaving you with absolutely nothing more to do than turn up and enjoy your festival occasion.
Caribbean Caterers in London for BBQ Events
Barbeques come in all sizes and shapes; from modest affairs in your garden to significant, corporate events. Fortunately, no matter what size of BBQ you are planning, Christopher's Caribbean Caterers can take care of your catering needs.
You can trust our locally sourced food and natural meats. Forget charred chicken legs and think about the genuine art and theatre of cooking meat over an open flame. Select from our American slow and low BBQ packages, or maybe a special Asian BBQ meal. Our Caribbean caterers in London create a new meaning to the word BBQ, many of our customers end up choosing a BBQ from Christopher's Caribbean Caterers for their wedding reception.
Spice it up for your visitors with whole skewered lambs, or whole chickens, spinning and crackling over the open fire. Our BBQ events are not simply tasty but tantalising; they are also visually enthralling experiences. Christopher's Caribbean Caterers is used to providing seated meals and food on the move, catering for as many visitors as your event can manage!
There is something wonderful about cooking over an open flame. Our BBQs spark wonderful memories, whether your event is informal or formal. Our BBQs are much more interesting than just slinging some sausages in the grill. That's not to say that we can't source you some outstanding organic sausages for your BBQ if that is what you need! Our BBQs are constantly increasing in popularity for wedding receptions. Don't think of having to queue up food.
About Christopher's Caribbean Caterers and the Team
Owned and managed by Christopher and Karen Stephenson, Christopher's Caribbean Caterers are strongly established in the Caribbean catering industry. We are renowned across the neighborhood not just for our food, but also for our outstanding level of service and commitment and professionalism towards our customers. We deal with every one of our clients as an individual, providing custom and distinct plans and menus to fit all tastes and spending plans.
Christopher
The culinary talent behind our name comes from Christopher. Passionate about cooking, he develops aesthetically amazing dishes, integrating his enthusiasm for cooking with a level of professionalism and customer care that is second to none.
Karen
The other half of the successful Caribbean caterers in London team is Christopher's spouse, Karen. Present at almost all our occasions, she guarantees that everybody runs smoothly, a winner over the visitors with her beautiful smile.
Contact Us
Look no further than Christopher's Caribbean Caterers if you are in search of Caribbean caterers in London for your next occasion. Call us today to discuss your requirements and for a no-fee consultation with one of our group of reputable Caribbean caterers in London specialists.